View Larger Map
Tahoe Summit Village, Stateline, NV 
Need Answers Check These Links
The links below are loaded with details to answer your questions.
 A Great Article from PC World Magazine      INC.com      Small Business Trends  Denver Colorado Channel 9 News       Phoenix Area News      KESQ TV Palm Springs  Global News    Portland News   Places Replaced with Google+    Google Small Business Blog Tech Talk Notes link   Small Business Trends   PC World Magazine 2-12  VR Tour
A few Informative Videos about G+, and the Google Business View program.
Video links:  
Ken Cox Photography on G+
https://www.google.com/+KenCoxPhotographyYuccaValley
This is a "Just for Fun!" album you might enjoy…a little more creative.
Ken Cox, Google Certified Trusted Photographer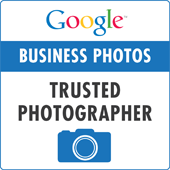 for all of San Bernardino County, the Inland Empire and Southern California.